Art in the West submission deadline is Monday, April 24, 2023 at 11:45 pm.
2023 Artist Invitation
Thank you for your interest in entering your work in our annual Art in the West fine art exhibition and silent auction. Art in the West is an invite-only show and fundraising event featuring works representing the High Desert by contemporary artists. The High Desert region stretches east from the eastern slope of the Cascades and Sierras to the Wyoming Basin and Colorado Plateau, and from British Columbia to Northern Arizona. 
2023 ART IN THE WEST WILL BE ON EXHIBIT SATURDAY, JULY 8 – FRIDAY, SEPTEMBER 22, 2023.
ABOUT THE HIGH DESERT MUSEUM
The High Desert Museum, located in Bend, Oregon, opened in 1982 with the mission to wildly excite and responsibly teach through innovative, interdisciplinary experiences, creating connection to and dialogue about the High Desert. Our exhibits explore the Intermountain West through wildlife, art, history and cultures. Today, we strive to be the preeminent resource for exploring the historic and contemporary relationship between people and the High Desert landscape. The High Desert Museum is a nonprofit 501(c)3 organization funded by visitors, members, donors, sponsors and foundations.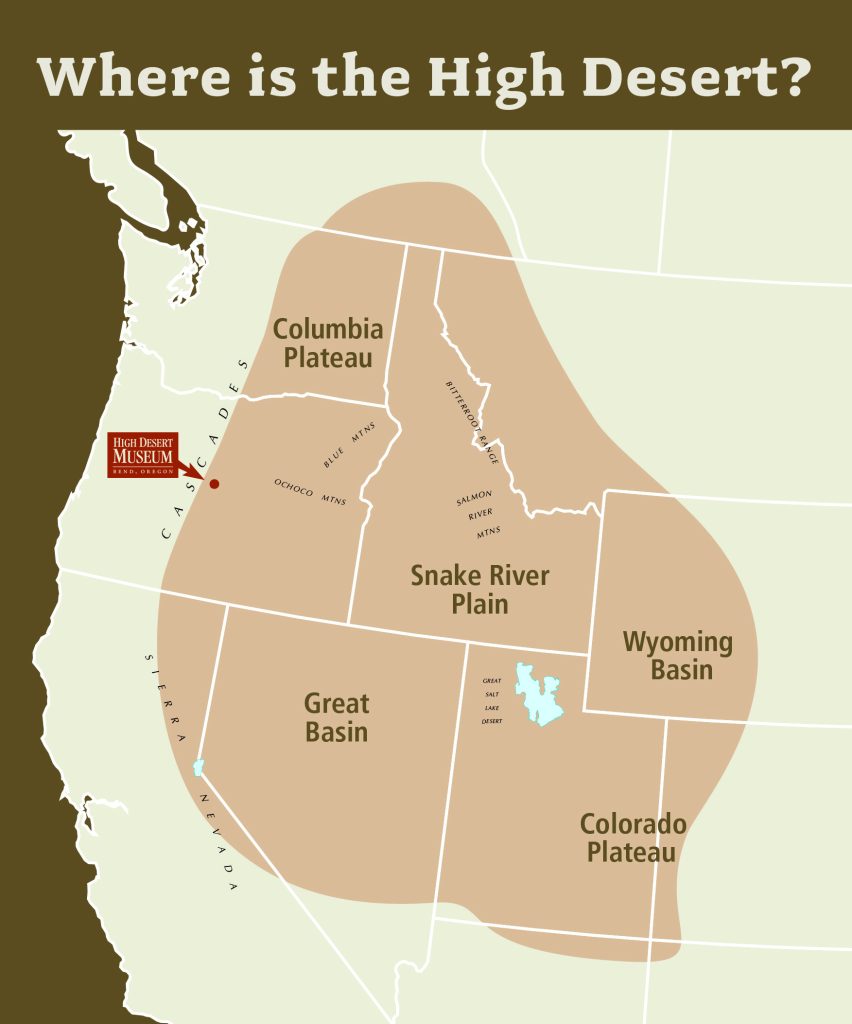 The High Desert Museum is committed to being a leader in diversity, equity, accessibility and inclusion for both our community and the museum field. We are a place for individuals of all backgrounds, experiences, abilities and cultures through accessible and inclusive practices at all levels of the Museum.
Our values:
Curiosity – The High Desert Museum evokes wonder to create and inspire lifelong learners.
Relevance – The High Desert Museum leads by addressing community challenges, encouraging dialogue and building meaningful partnerships.
Inclusion – The High Desert Museum welcomes everyone and strives to provide accessibility for all.
Stewardship – The High Desert Museum thoughtfully cares for all that is entrusted to us, being mindful of our responsibility to the past, present and future.
Cultural Humility – The High Desert Museum respects diverse cultures and perspectives and continually challenges our biases.
Integrity – The High Desert Museum is ethical in all that we do.
Art in the West is a living exhibition, honoring the diverse history of our iconic region and embracing new visions of our shared future. With this, the High Desert Museum will prioritize the selection of artwork that promotes originality and authenticity, and that honors our values and the values of our community partners.
IMPORTANT DATES
Deadline for submissions: Monday, April 24, 2023 at 11:45 pm
Notification for acceptance: Monday, May 22, 2023
Art delivered to Museum by: Wednesday, June 21, 2023 at 5:00 pm
Exhibit Opening: Saturday, July 8, 2023
Exhibition dates: July 8- September 22, 2023
Unsold artwork available for pickup: Tuesday, September 26, 2023
Unsold artwork to be shipped back to artist at artist expense: Wednesday, October 11, 2023
Unsold artwork must be picked up no later than: Wednesday, October 18, 2023
AWARDS
Jury's Choice Award 
Curator's Choice Award 
Award winners will be offered a trip to Bend, Oregon for the closing party celebrations.
RULES FOR ENTRY
Submission to Art in the West is by invitation only. A submission does not constitute an acceptance of the work for the exhibition.
Up to five (5) works by each artist may be submitted for consideration in the exhibition. To engage the next generation of art enthusiasts and donors, we encourage you to submit miniatures or lower price point artwork for consideration. (Please see sales trends below).
Art submitted for Art in the West must be original and completed within the last three (3) years.
Type of Sale: The event is a silent auction wall sale utilizing an online bidding platform that opens with a minimum bid (determined by the artist, not to exceed the declared value). The Museum will offer a "buy-it-now" option throughout the exhibition period for a fixed price of 200% of the declared value.
Terms of Sale: A 50% commission will be retained by the High Desert Museum on all two-dimensional artworks sold. The Museum will retain 30% on three-dimensional artwork. Artists are given the option to donate 100% of sales. The same artist commission percentage applies regardless of the sale price or with the added "buy-it-now" option.
Eligible Media: Oil, watercolor, acrylic, gouache, pastel, pen & ink, charcoal, etching, woodcut/block, stone lithograph, serigraph, photography, bronze/metal sculpture, ceramic sculpture, wood sculpture, stone sculpture, mixed-media works, fiber/textile arts, basketry, beadwork or glass, digital art, non-traditional practices and methodologies.
*Digital art must be original work that is able to be displayed in a physical gallery.
Ineligible Works: Fine art prints are allowed, but not giclées, or wet paintings. Any works considered unstable or in poor condition are not acceptable, will not be displayed and will be returned to the artist at their cost.
Size Limitations: Maximum weight for framed artwork is 50 pounds.
Artwork Delivery: All accepted artwork, regardless of delivery mode, must be boxed and suitable for shipment to winning bidder.
Installation Requirements: Two-dimensional works (except for wrapped canvas) must be framed and completely prepared for hanging with all hardware attached. Please indicate orientation on the back of the artwork if necessary. Glass or plexiglas must cover works on paper. All works must be exhibit-ready.
Artist Resume Specifications: In 200 words or less, please include your name, cultural background, preferred medium, training and/or artistic achievements. Biographies should be written in third person and in complete sentences as these will be published on your artwork bidding site. (This is not an artist's statement.)
Shipping: Shipping the artwork(s) to the Museum is the responsibility of the artist and artists are responsible for insurance during shipment to Museum. Any artwork that is not sold will be returned at the expense of the artist. If an artist does not arrange for the return of the work within thirty (30) business days from the closing date for the exhibition, the artist forfeits the piece to the Museum.
Liability: Shipped artwork(s) must be sent in substantial, reusable packing materials. Unless the artist elects to maintain his/her own insurance, the High Desert Museum will insure the object(s) under its insurance policy for the insurance value indicated in the entry form against all risks of physical loss or damage from any external cause while on location during the period of the exhibition. Entry into this exhibition constitutes the agreement to all conditions set forth in this prospectus.
Promotion: By submitting artworks, the artist gives the High Desert Museum permission to publish and exhibit such artworks for publicity and promotional purposes. Artwork(s) may be photographed and reproduced on the Museum's website and related publications.
Substitutions will not be allowed. Only the pieces selected through the jury process will be allowed in the show. Any work submitted that has not been selected will be returned at the artist's cost.
Sales Trends:
We accepted 98 pieces in 2022. Seventy-two pieces sold with an average sales price of $1,752.31, with the highest sales price of $8,200. Those sold averaged a 97% of value sales price with 15 selling at 200% of the value. The average size of sold pieces was 22" x 22" with the largest being 52″ x 40″. Animal subjects have the best sales vs value rate with landscapes following.
"Art in the West" is possible with support from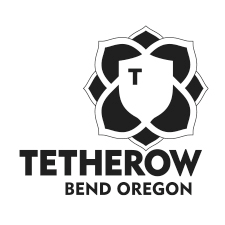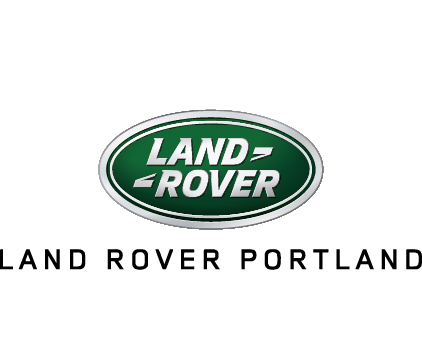 For questions and inquiries, please contact the High Desert Museum:
Gail Hodge at 541-382-4754, ext. 284 | ghodge@highdesertmuseum.org