Natural History Pub Series
Our Natural History Pub programs have moved to the virtual world! We'll bring the natural history and you bring the pub. Enjoy hearing about topics such as animal behavior, range restoration or geologic activity from the scientists involved in these projects. The series runs from September to May, 6:00 pm – 7:00 pm the first Monday of every month. This is a FREE event but registration is required.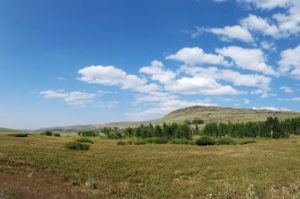 Monday, March 1 – Registration for this event is closed.
Environmental Justice and the Movement to Diversify Public Lands
Since the turn of the 21st century, a movement has emerged to address racial and ethnic inequities in public lands access, recreational use and employment. This movement emphasizes access to nature as an environmental right. Dr. Sarah D. Wald, associate professor of environmental studies and English at the University of Oregon, provides an overview of this movement, its historical precedents and the challenges it faces through the lens of environmental justice.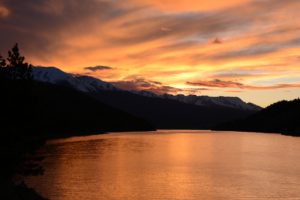 Monday, April 5 – Registration for this event is closed.
Still Waters Run Deep: What Mountain Lakes Reveal
The sediment at the bottom of mountain lakes can hold clues about life thousands of years ago, preserving evidence from fossils to traces of rainfall. Katrina Moser, Ph.D., associate professor in the Department of Geography and Environment at The University of Western Ontario, Canada, will discuss alpine lakes, what they reveal about regional and global environmental changes, and human impacts upon them.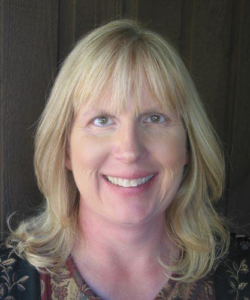 Monday, May 3 – BOOK NOW
The Camp Carson Mining District: Cooperative Research Between Eastern Oregon University and Wallowa-Whitman National Forest
Professor of anthropology at Eastern Oregon University, Linda Reed-Jerofke, Ph.D., will discuss archaeological work undertaken in the Wallowa- Whitman National Forest. Did the Camp Carson Mining District develop into a geographic community–one that grew beyond the practice of gold mining? If so, how does this fit with an archaeological examination of Eastern Oregon gold mining districts?
For all Virtual Natural History Pub events, registration is required. An email with login instructions will be sent the day of the event by 12:00 pm.