Wonder Wednesdays
Welcome to Wonder Wednesdays! In an effort to provide engaging activities for Central Oregon students during the COVID-19 pandemic, parents and/or caregivers visiting the Museum on Wednesdays with pre-kindergarten to 12th grade children who attend school in Deschutes, Jefferson, Crook, Lake and Klamath counties will receive a reduced admission price of $5 per person.
Wonder Wednesdays is slated to continue through the 2020-2021 school year. It's not taking place on school holidays, such as the Wednesday during spring break, March 24.
Due to changing risk categories, tickets are available through May 13, 2021. Stay tuned for updates. The tickets are for timed entry slots in 20-minute increments for up to 10 people per group. Arrive at the Museum any time within the 20-minute time slot. Your tickets will be sent to you via email. Please print or download your tickets prior to arrival and present them at admissions for entry. 
Once at the Museum, we invite you to stay and enjoy it at your own pace!

Click here for Wonder Wednesday tickets. 
-Find the "Other Dates" link to the left of the Quantity Boxes and "Other Times" above the Price Boxes.
Open daily 
9:00 am to 5:00 pm
The Museum accepts Visa and Mastercard only.
Click here to download a map of the Museum campus.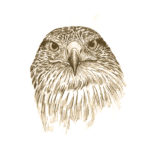 Wearing face coverings, whether made of cloth or paper, is a requirement for all Museum visitors over the age of 2 while indoors and outdoors. Due to government guidelines, medical exceptions will not be made. Paper face coverings are available for purchase at Admissions. Those younger than age 2 will not be expected to wear a face covering. 
Face shields are no longer an acceptable form of face covering at the Museum, in alignment with the Oregon Health Authority's updated recommendations. Face shields are only accepted when the visitor has a medical condition that prevents them from wearing a mask or when visitors need to see mouth motions in order to communicate (i.e. for communicating with people with hearing impairments).
Thank you for wearing face coverings — together, we can all help keep each other healthy.