In late September, a new otter pup joined the two adult male otters in the Autzen Otter Habitat at the High Desert Museum!
The male, yet-to-be-named North American river otter pup now delights and educates Museum visitors along with Brook and Pitch. He's come a long way since he was brought to Museum wildlife staff in May.
The pup was found the week before Memorial Day weekend on a golf course near Sunriver. The otter, which was emaciated and severely dehydrated, was brought to the Museum temporarily for care while multiple wildlife professionals attempted to locate his mother. That search failed. State wildlife officials then determined the otter should remain in the care of the Museum.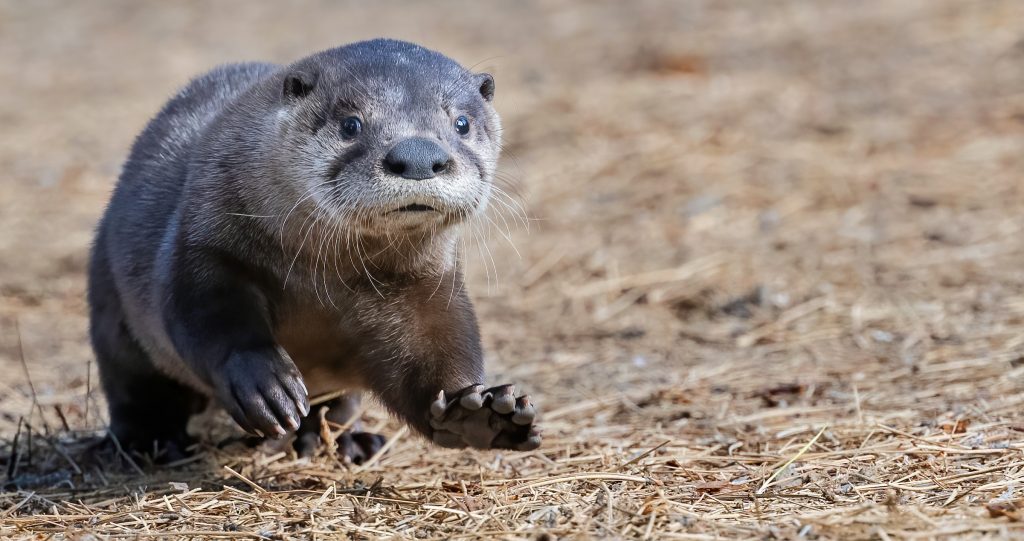 Staff took on bottle-feeding and teaching the otter to swim, starting with a kid's pool and the Museum's stream. He was just under 3 pounds upon arrival and grew rapidly, and by late September, after successfully acquainting him with Brook and Pitch and growing to a healthy 15 pounds, he was deemed ready to move into the otter habitat full time.
We are happy to report that he is thriving and loves his new home. He is full of energy and often active throughout the day, even when his older playmates need to take a nap!
You can visit the otters at the Autzen Otter Exhibit—the daily Otter Encounter talk is at 1:00 pm—learn from Museum volunteers about his care, and discover how we can all work together to conserve habitat for wild otters in the High Desert.