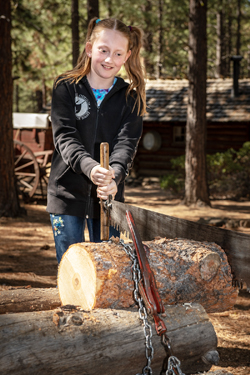 From using a crosscut saw to building a wagon, the High Desert Museum's popular annual social studies field trip brings Oregon's history to life for fourth-grade students. For years, the Museum has hosted students from all over the state during a one-week period to explore history through living history characters, hands-on activities and other unique experiences. Known until recently as Frontier Days, this program had mostly told this history from the singular perspective of Anglo-Europeans.
In 2017, we received a grant from the Oregon Heritage Commission to transform this experience into an opportunity to increase student awareness of the diverse perspectives and cultures that make up Oregon's history. However, we quickly discovered that this program redesign was not a simple process. It involved challenging questions and internal changes to our approach to education programs.
At the same time as the Oregon Heritage Commission grant, the Museum was invited to participate in the federal Institute of Museum and Library Services-funded Cultural Competency Learning Institute. This institute brings together museums from across the nation to advance diversity, equity, accessibility and inclusion (DEAI) within their institutions. Through this institute, we learned the value of working internally to build board, staff and volunteer awareness of and investment in DEAI in conjunction with telling diverse stories through our programs. During this process, our Oregon Heritage Commission-funded redesign project served as a concrete example for increasing internal understanding of why telling diverse stories matters.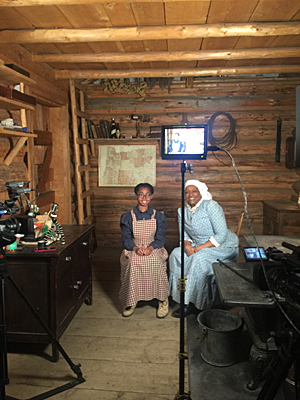 In April 2019, our redesigned program, now called Oregon Encounters, included the stories of American Indians, African Americans, Native Hawaiians and Latinx populations. The response from teachers and students was overwhelmingly positive. One student commented: "In movies, it is always white settlers, but at Oregon Encounters, I learned that so much diversity is embedded in Oregon's history."
In addition, we are continuing to build on these experiences to re-examine other programs. For example, we recently received a National Endowment for the Humanities grant to support Creating Together—a project that is bringing together Native experts to reinterpret our permanent exhibition on Plateau Indians. Alongside this project, we are launching a yearlong training series that will include speakers and group readings to expand staff awareness of Native perspectives. With a more culturally competent staff, we will be able to more meaningfully incorporate Native perspectives throughout our exhibitions and programs and not limit them to a single exhibition.
As museums and heritage centers diversify the stories we tell, it is equally important to build awareness and understanding within our institutions. Although this internal work is challenging and there are no road maps, it is essential to ensuring we move beyond one-time programs and meaningfully commit to DEAI.