Self-Guided Visit Registration
We are continuing to offer Self-Guided visits for education groups of all kinds (learning pods, homeschool groups, etc.) in which you explore the Museum independently. Book your visit in advance using our Educational Visit form below. If you are interested in Discovery Classes, please view the Class Descriptions page. We do our best to respond to registrations quickly. However, due to the high number of registrations, you will hear from us within a week of the registration submission date. Self-guided visit registrations must be submitted at least two weeks in advance of the requested visit dates. 
Please complete and submit the form below to register your group with the High Desert Museum. And, please review our Guide for Chaperones page.
Self-guided visits may only take place when the High Desert Museum is open to the public.
For questions, Email classes@highdesertmuseum.org or call 541-382-4754 ext. 320.
---
Field Trip Costs
Field trip costs are charged based on a sliding scale. Utilizing Oregon Department of Education's Community Eligibility Provision guidelines, pricing per student or chaperone will be determined by your school's overall percentage of identified students eligible for the program (ISP). Teachers and support staff visit free.
CEP

Self-Guided Cost

---

Discovery Class Cost

---

0-25%

$8/visitor

---

$12/visitor

---

26-50%

$7/visitor

---

$11/visitor

---

51-75%

$6/visitor

---

$10/visitor

---

76-100%

$5/visitor

---

$9/visitor

---
Self-Guided Learning Packets are available to help support student exploration during your self-guided visit. During a Self-Guided visit, you may attend any of our daily interpretive talks and programs. Space is very limited for the daily talks and must be reserved at Admissions when you arrive at the Museum.
Field Trip Eligibility Criteria
– Visit must be scheduled at least two weeks in advance of your chosen date.
– Minimum group size is 10 students
– Payment must be made in one transaction on the day of your visit, or it must be invoiced. We are unable to accept any payment in advance of your visit.
– Individual or family memberships cannot be applied to school group admission.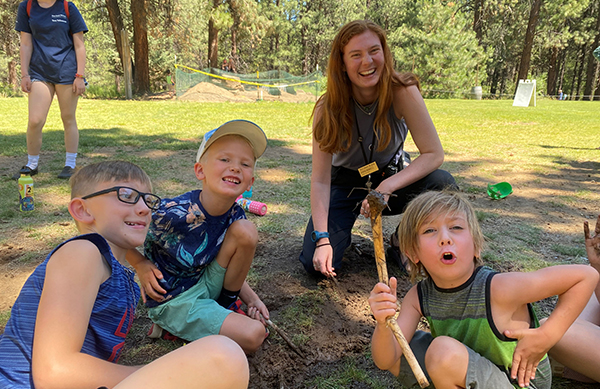 Learn more about field trip policies, as well as what to expect before and during your field trip, below.