Autzen Otter Exhibit
Nothing brings more smiles than seeing otters play in the Autzen Otter Exhibit! Watch our resident river otters Brook, Pitch and Wesley as they scamper on land, use their slide or go for a swim. Though loaded with boundless energy, they sometimes retreat into their den to take a nap.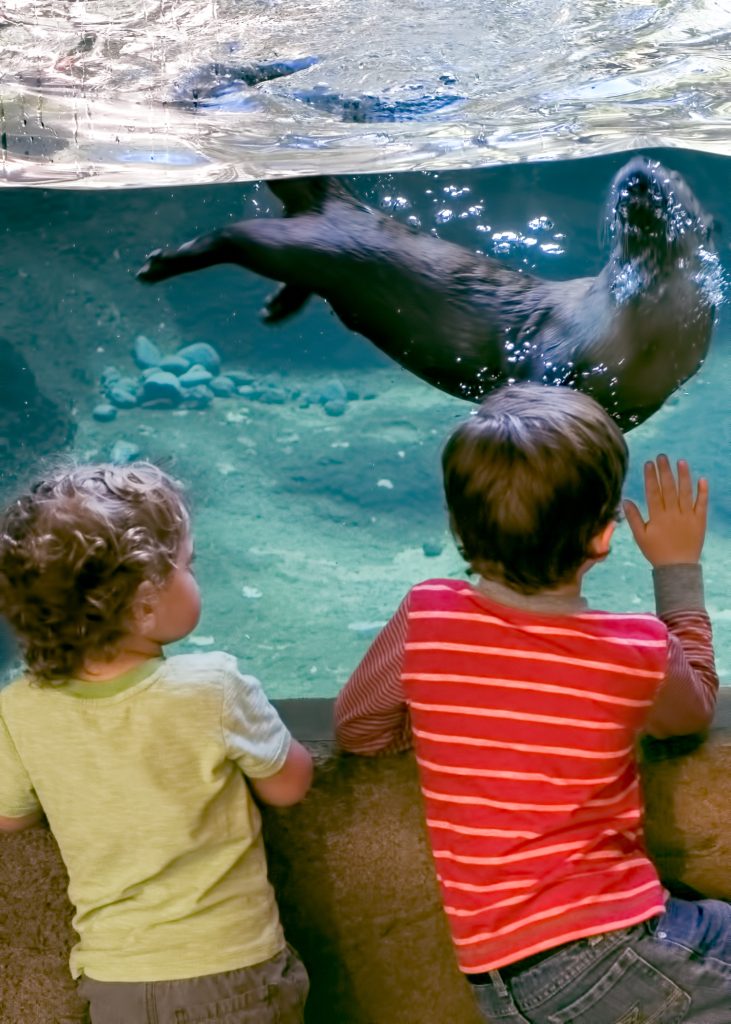 The Autzen Otter Exhibit is located outdoors and includes both outdoor and indoor viewing areas. Recently renovated, the outdoor glass walls provide great viewing for kids and those in wheelchairs to watch the otters.
Indoors, there are some viewing windows to watch the otters swimming underwater and see their "bubble trails" The big mural depicts a typical High Desert river – see how many creatures you can find in the painting! (Hint: there are more than 40).
As with many of our other animals, the otters cannot be released into the wild because they are imprinted on humans, meaning that they rely on people for food and care. None of the animals cared for by the High Desert Museum are able to survive in the wild.