The interior exhibits at the Museum are open! With limited capacity, we recommend that you reserve your tickets.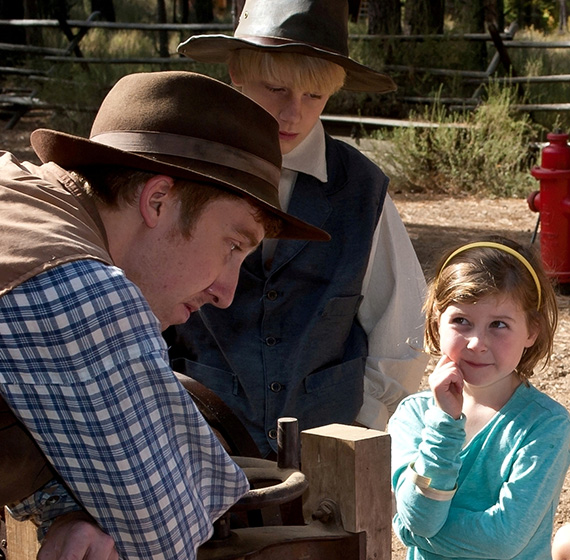 Face coverings
Wearing face coverings, whether made of cloth or paper, is a requirement for Museum visitors indoors and outdoors. Due to new government guidelines, medical exceptions can no longer be made. Paper face coverings are available for purchase at Admissions. Those younger than age 2 will not be expected to wear a face covering.
Face shields are no longer an acceptable form of face covering at the Museum, in alignment with the Oregon Health Authority's updated recommendations. Face shields are only accepted when the visitor has a medical condition that prevents them from wearing a mask or when visitors need to see mouth motions in order to communicate (i.e. for communicating with people with hearing impairments).
Staff are also required to wear face coverings both in front of and behind the scenes. An exception is wildlife curators when they are in close contact with certain animals, in which case they will physical distance from others.
Another reason we ask you to wear face coverings: to protect the otters in our care. A number of domestic and wild animals around the world have tested positive for the virus that causes COVID-19, including ferrets. Being in the same family of mammals as ferrets, otters are considered potentially vulnerable to contracting the virus.
Thank you for wearing face coverings — together, we can all help keep each other healthy.
The Museum
Plan Your
Visit
This unique museum reveals the natural world and cultural history of the West's High Desert region through artful exhibits, alluring animals, engaging programs and meaningful history. Whether you're a local or planning to visit Bend, Oregon, discover why we're a top-rated Thing to Do in Bend by TripAdvisor!
The Museum is just 5 minutes south of Bend or 10 minutes north of Sunriver on Highway 97, but it feels like stepping into a different time and place. Get close-up views of native wildlife such as river otters, porcupines and birds of prey. See art through a different lens. Chat with historic characters who'll share tales of early Oregon explorers and settlers. Visit an authentic homestead and sawmill from 1904. Learn about Native American culture and history, and delight your children with one of many fun, hands-on programs. You'll be glad you came!
Due to the COVID-19 pandemic, the Museum has put new procedures into place to keep our visitors safe and healthy. There is now timed ticket entry to control the number of visitors in the Museum and face coverings are required for all visitors and staff. Click here to read more about our changes.
The Museum
Daily
Schedule
The daily Bird of Prey Encounters are back and held in the Birds of Prey Center Pavilion along with the High Desert Hooves talk. The Rimrock Café is open with limited seating and for take-out and outdoor dining, and you can still find a great gift at Silver Sage Trading. Both are open with safety modifications in place, such as capacity limits. Please bring a reusable water bottle as well. You can refill onsite to stay hydrated! Water bottles are also available onsite for purchase.
Silver Sage Trading is open daily from 10:00 am – 5:00 pm.
The Rimrock Café is open daily from 10:00 am – 4:00 pm. Due to renovations April 5 – 30, the café is serving a limited menu accessible outside of Classroom C with dining available in Classroom A. The patio is closed. We apologize for the inconvenience and look forward to celebrating our new space with you! 
Click here for more information about the Daily Schedule.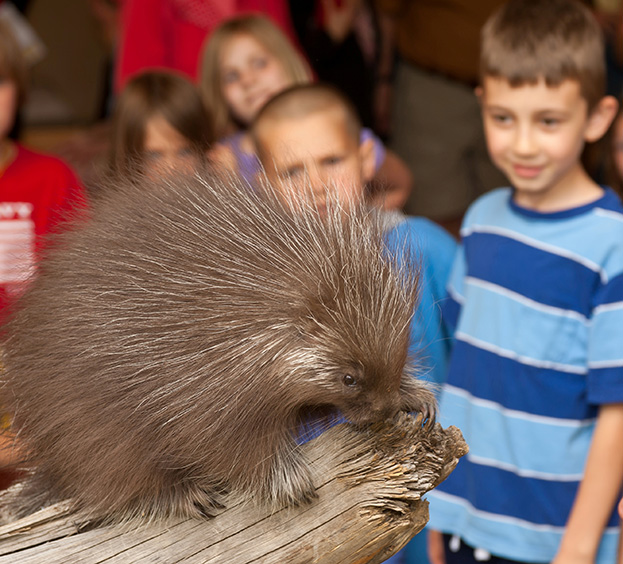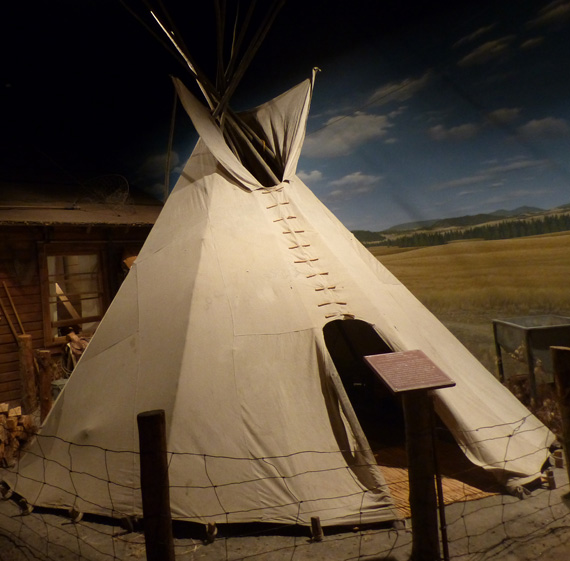 The Museum
Hours & Rates
Timed entry tickets are available through April 23, 2021. Please check back for updates at highdesertmuseum.org/tickets. Due to limited capacity, we encourage visitors to purchase tickets online prior to the visit. Members always receive free admission and should utilize online ticketing to secure entry.
If you're not yet a member, now's a great time to become one! Membership includes exclusive invitations to special events, unlimited admission to the Museum for a full year, and discounts on programs and in the Museum store and Rimrock Café. Click here to join!
Closed for 4th of July, Thanksgiving and Christmas.
April 1 – October 31  9:00 am to 5:00 pm
General: $17
Senior (65 plus): $14
College Student (with I.D.): $14
Child (ages 3-12): $10
2 and younger free
November 1 – March 31  10:00 am to 4:00 pm
General: $14
Senior (65 plus): $12
College Student (with I.D.): $12
Child (ages 3-12): $9
2 and younger free
Active U.S. military and families are free, with identification but with our new timed ticket entry system, those visitors must call ahead and reserve the tickets in advance. One week advanced notice is recommended. Please call our Admissions office at 541-382-4754 ext 271. Click here for more information about the Blue Star Museums program.
Stroller and wheelchair rentals free
AAA Discount. We offer a 10% AAA discount on daily admission with a valid AAA membership card.
Military Discount. Veterans and retired military personnel with government ID receive 10% off their family admission.
Blue Star Museums Discount. Free admission for all active duty, National Guard and Reserve military personnel and up to five family members with identification. With our new timed ticket entry system, those visitors must call ahead and reserve the tickets in advance. One week advanced notice is recommended. Please call our Admissions office at 541-382-4754.
Museums for All. Guests with an Electronics Benefits Transfer (EBT) card and photo ID receive a reduced admission rate of $2.00 per person, offered for up to six individuals (up to two adults and four children) and is valid during normal business hours only. With our timed ticket entry system, we ask those visitors to call ahead and reserve the tickets in advance. One week advanced notice is recommended. 
These discounts do not apply to Annual Memberships.
The Museum accepts Visa and Mastercard only.
We suggest that you allow at least two to three hours for your visit.