Creations of Spirit
January 28, 2023 – October 1, 2023
The Creations of Spirit exhibition features artwork that is part of a larger initiative at the High Desert Museum. We are working with Native knowledge holders and artists to honor their knowledge, cultures and values. New ways of caring for and interpreting cultural items in museum collections recognize that these items contain the spirit of their maker and have ongoing relationships with contemporary communities.
Artwork in the Creations of Spirit exhibition is part of these ongoing collaborations. Six Plateau artists created these works for use in exhibitions and programs at the Museum and also in communities. Community members will use these items to gather roots, engage in ceremonies and teach future generations. As a result, these items will collect new stories and marks of use that will educate Museum visitors about contemporary Plateau cultures.
"A lot of times it's hard because baskets are cherished and put behind glass and they're never out. That's what I really liked about this project. The basket is going to be out there and useful. It'll wear, it'll get dirty, and it'll have marks of age that define its history."
– Joe Feddersen, member of the Confederated Tribes of Colville Reservation
Would you like to borrow one of the pieces?
We worked with each artist individually to define how their artwork can be used and by whom. Below is some information on borrowing these items. If you feel you meet the following guidelines and would like to borrow an item after the exhibition closes in October 2023, please contact Michelle Seiler at michelle@highdesertmuseum.org or 541-382-4754, ext. 376.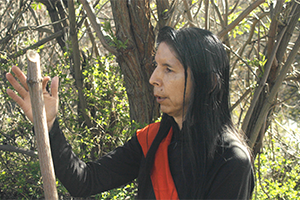 Plateau Flutes by Phillip Cash Cash. These flutes are available to traditional flute players for use as a musical instrument or for classroom study or educational purposes that have Native-based curriculum and are for Native students.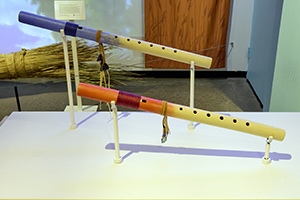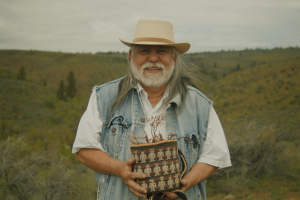 Root Bag by Joe Feddersen. Plateau tribal members can borrow this bag for root digging ceremonies.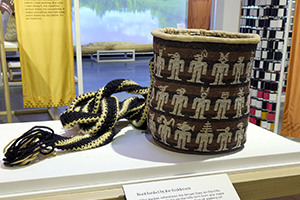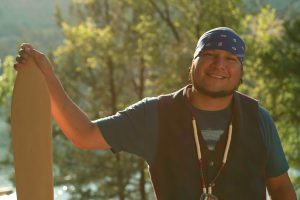 Tule Reed Canoe by Jefferson Greene. Oregon tribal youth who study at least one original Oregon language and are participating in a youth program in partnership with the High Desert Museum may borrow this canoe to learn more about this cultural tradition.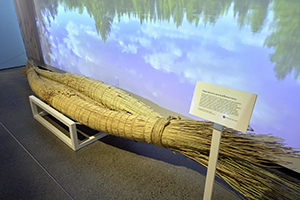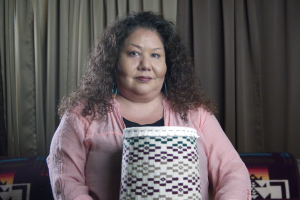 Basket by Natalie Kirk. This basket is available for use with educational programs focused on Indigenous Plateau cultural traditions, including programs through tribal and non-tribal schools.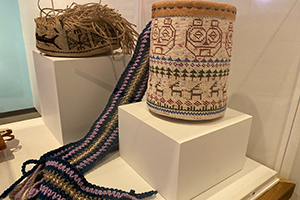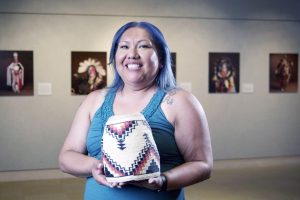 Putlapa by Kelli Palmer. This putlapa may be borrowed for educational purposes to advance understanding of this artform. It may not be worn.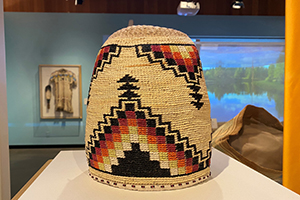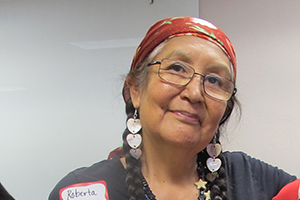 Regalia by Roberta Kirk. Enrolled members of the Confederated Tribes of Warm Springs can borrow this regalia for the Celery Feast, Root Feast, Salmon Feast and Huckleberry Feast. It may not be used for powwows or social dances.