03.08.21




12:00 pm - 1:15 pm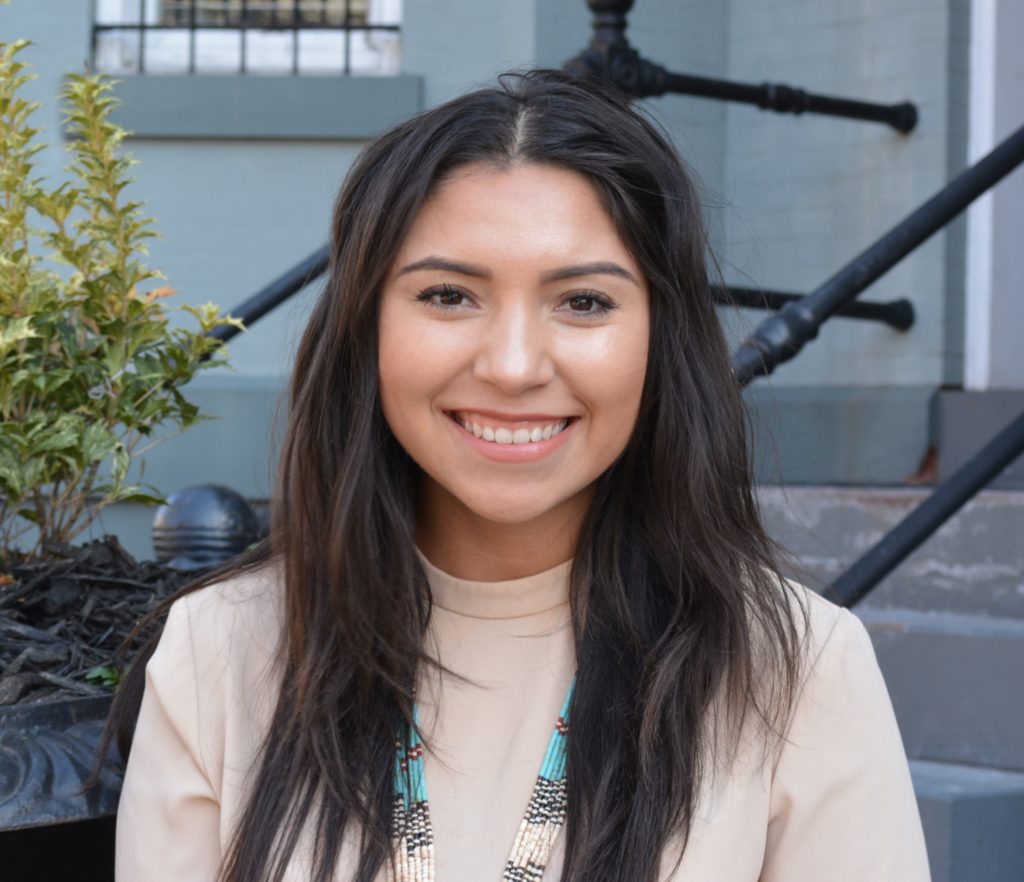 The narrative about Native people in this country is laced with misconceptions, toxic stereotypes and systemic erasure. IllumiNative works to transform how Americans and key institutions think about and engage with Native peoples. Savannah Romero will discuss how IllumiNative is using research, narrative, and culture change strategies to disrupt invisibility and toxic misconceptions about Native peoples within diverse sectors of American society. Their work is moving hearts and minds while advancing justice and equity.
Savannah is a member of the Eastern Shoshone Nation and a recent graduate of New York University with a Master's degree in Public Policy and Public Affairs. She previously worked at the National Indian Education Association and for the U.S. House of Representatives specializing in Tribal policy and Native education. She currently works as the Manager of Partnerships and Programs at IllumiNative, a racial and social justice organization whose mission is to build power for Native people by amplifying contemporary Native voices, stories and issues to advance justice, equity, and self-determination.
This virtual event is FREE but registration is required. We are proud to host this event with our partners at Central Oregon Community College during their Season of Nonviolence Programming.
One registration per viewing device. Live captioning available.