07.10.22




9:00 am - 5:00 pm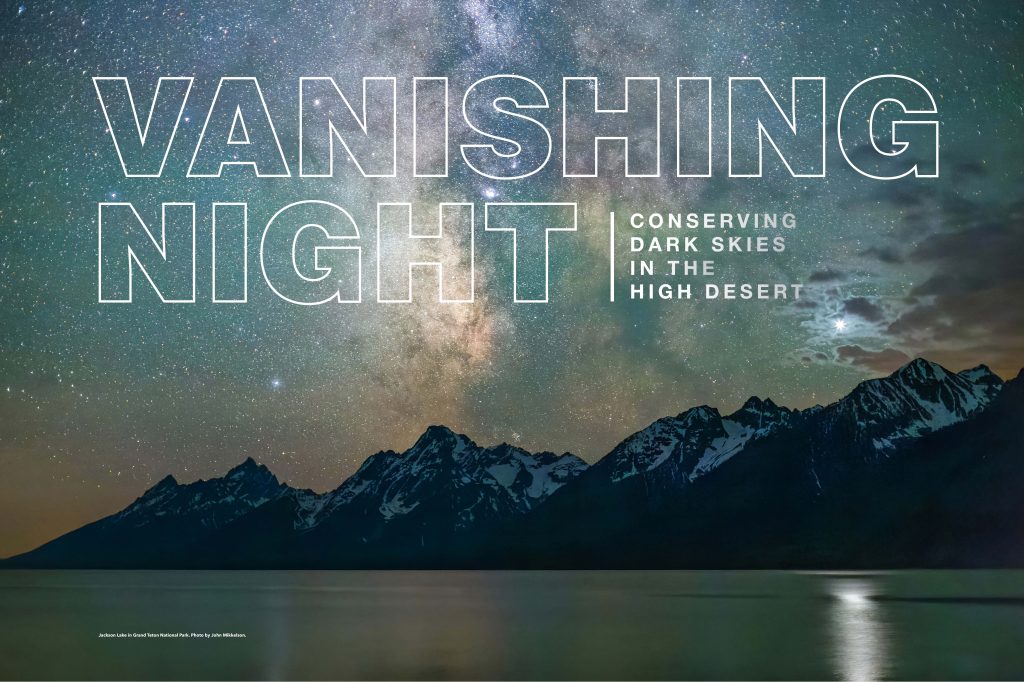 Photo by John Mikkelson.
Don't miss your last chance to bask in the glow of Vanishing Night!
The High Desert boasts some of the darkest night skies in the United States. But increasing light pollution emanating from urban centers threatens the health of species that depend on the dark. Vanishing Night: Conserving Dark Skies in the High Desert illuminates the critical role of dark skies for High Desert animals and our own cultural heritage. Join us to explore how we can protect the dark and reduce light pollution in our growing communities.