09.26.20




9:00 am - 5:00 pm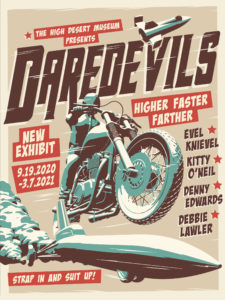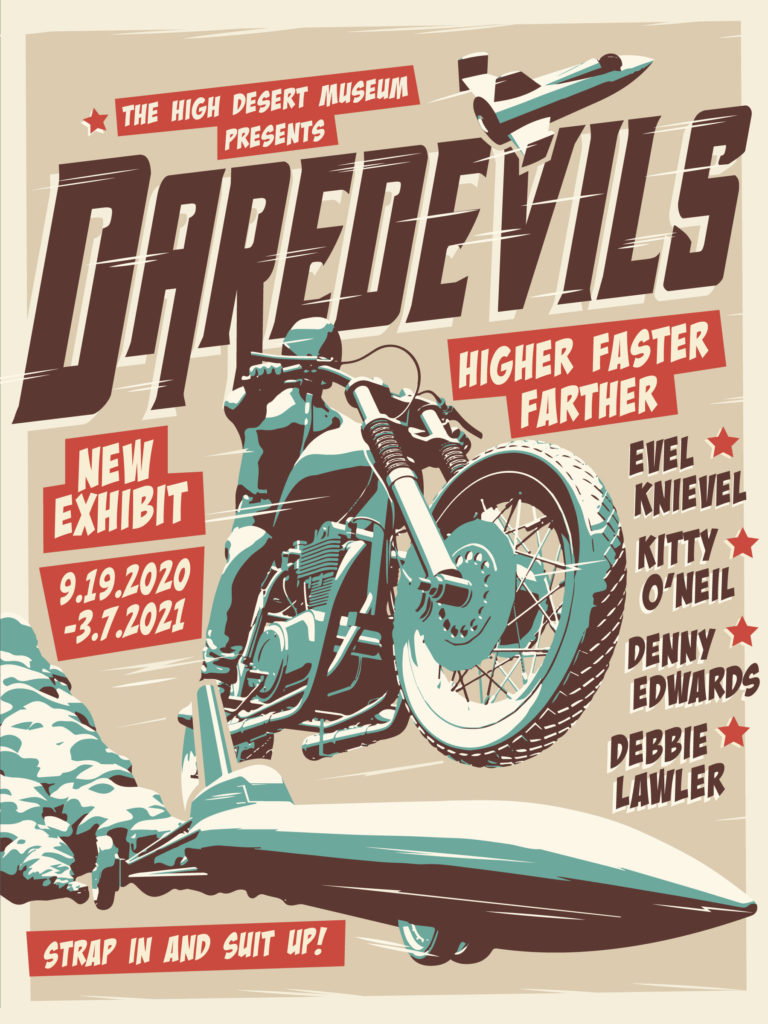 The High Desert's former lakebeds, salt flats and canyons have made it an ideal place for daredevils and risk-takers. Daredevils looks at the people who have tested the limits, from Evel Knievel to Kitty O'Neil, attempting death-defying feats such as jumping a canyon or going faster than anyone thought possible.
FREE with Museum admission!
Museum admission tickets will be available for purchase beginning Saturday, September 12. Click here!
Made possible by




With support from