01.31.20




6:30 pm - 8:00 pm
Come experience our newest exhibition, Infinite Moment, which explores the art and culture of Burning Man. Burning Man is an event unlike any other. With art and principles such as decommodification, Radical Self-reliance and Inclusion at its core, thousands of people come together for several days each year to connect with one another, express themselves and be fully in the moment. Infinite Moment offers a window into the event through participatory art installations and a look at the community and principles that make up Burning Man.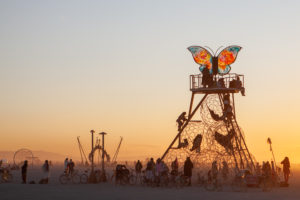 6:30 pm – 8:00 pm
Hors d'oeuvres, no-host bar
Members free, guests $5
This event is sold out.