10.15.21




6:30 pm - 8:00 pm
Registration for this event is closed.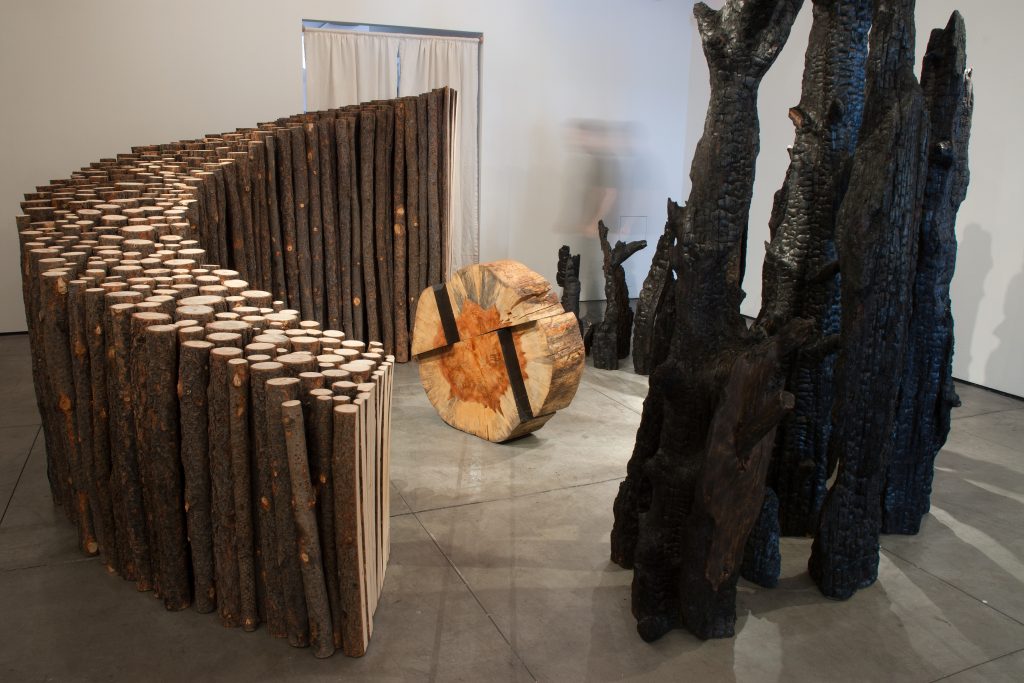 Celebrate the opening of Rethinking Fire, a traveling exhibition by contemporary artist and photographer Bryan David Griffith. In 2014, a wildfire that threatened Griffith's home and studio inspired explorations in painting, sculpture and installation using the primal mediums of wood and fire itself. His award-winning work led to this solo exhibition, which delves into issues behind catastrophic wildfires ranging from past land management practices to climate change. Commentary by scientists and notes by the artist accompany each piece.

Meet Griffith, and hear from Andrew Merschel, Ph.D., a forest ecologist who will give a talk titled "It Didn't Always Burn This Way: Lessons from Historical Fires in Central Oregon." Merschel uses tree rings to illustrate the history of fire and its influence on forests in Oregon over the past several centuries.
Virtual program 6:30 pm – 8:00 pm
Members free
With support from Alex Hodge Construction, Cascade A&E, Land Rover Portland, Tonkon Torp, Vernam Crane Services and James F. and Marion L. Miller Foundation
The following Refund Policy is in effect for the High Desert Museum. For Museum events and programs: no refunds, unless the Museum cancels the program or event. For more information on the policy, contact the Museum at 541-382-4754 ext. 241.