02.07.22




7:00 pm - 8:00 pm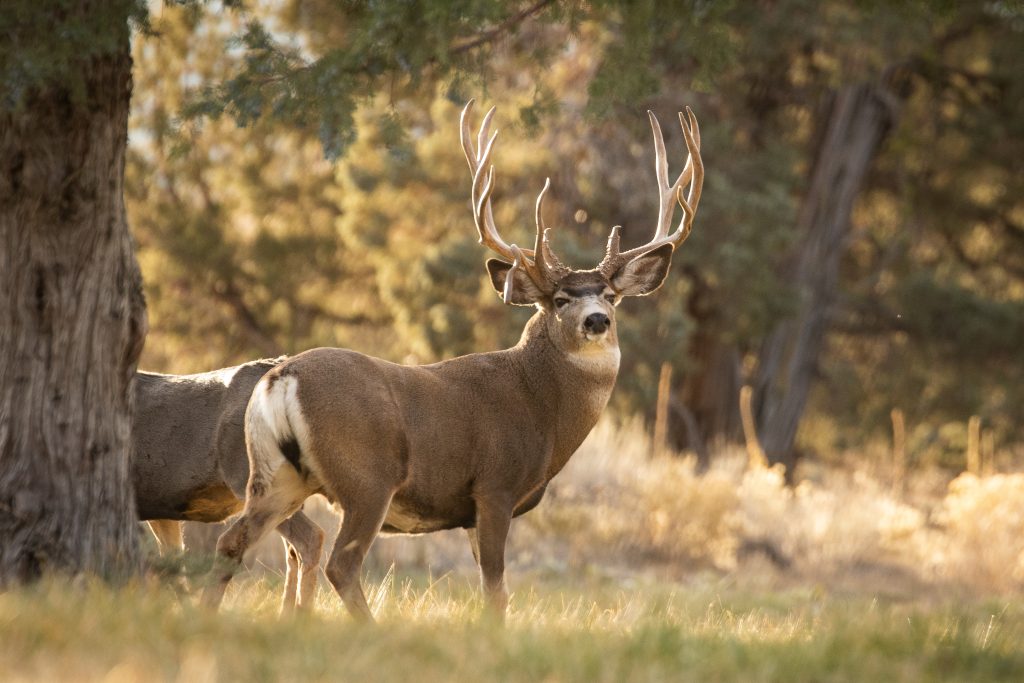 Among the most iconic of High Desert species, mule deer have suffered dramatic declines in recent years. Join state biologists Corey Heath and Andrew Walch to learn about the complex factors influencing deer abundance and their work to sustain deer populations in the region.
This event is FREE, and registration is required.

7:00 pm – 8:00 pm, doors open at 5:30 pm
FREE
Food and beverage sales in Father Luke's Room help support this popular lecture series. Seating is limited and RSVP is required.
At McMenamins Old St. Francis School
700 NW Bond St., Bend
Participants will be eating and drinking before and during the program. All participants are required to show upon arrival a COVID-19 vaccination card proving full vaccination or a negative COVID-19 test taken within 72 hours and a photo ID. (Home COVID tests not accepted.) Those under 12 years of age are welcome without a vaccination card or negative test. Please note that face coverings will still be required for all visitors, including children ages five and older.
With support from