01.04.21




6:00 pm - 7:00 pm
Registration for this event is closed.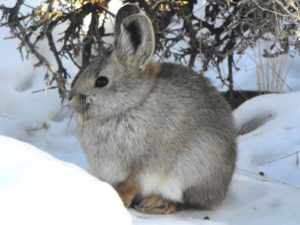 Dr. Rebecca Rowe, associate professor of natural resources and the environment at the University of New Hampshire, will describe research on small mammals in the Great Basin and their responses to environmental change over the past century. How are climate change and land use changes impacting species' distributions and community dynamics? Dr. Rowe will also discuss how museum collections have informed this work, and the wider importance of collections to our understanding of the natural world and human impacts.
FREE but registration is required. This is a virtual event and an email with login instructions will be sent the day of the event by 12:00 pm.
With support from
The National Endowment for the Humanities: Exploring the human endeavor.