10.02.23




7:00 pm - 8:00 pm
The H. J. Andrews Experimental Forest is a 15,800-acre site in the Cascades. Created in 1948, the Andrews has attracted scientists from across the world who perform long-term ecological studies at the site. On August 5, 2023, lightning ignited the Lookout Fire, which has burned approximately 57% of the Forest. The fire continues to spread across the Andrews and the adjacent Willamette National Forest, now engulfing nearly 25,000 acres.
Despite the site's ancient trees, rich biodiversity, and ongoing wildfire, the Andrews remains a secret from many Oregonians. Please join Dr. William Robbins, Emeritus Distinguished Professor of History at Oregon State University, to learn more about the past, present, and future of this experimental forest.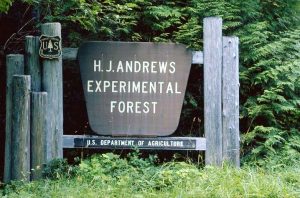 7:00 pm – 8:00 pm
Doors open at 5:30 pm
FREE
This event is SOLD OUT!
Tickets for our November Natural History Pub will go on sale at 9:00 am on Monday, October 2. 
At McMenamins
Old St. Francis School
700 NW Bond St., Bend
WITH SUPPORT FROM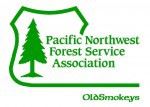 Address:
700 NW Bond Street
,
Bend
,
Oregon
,
97701
,
United States
Description:

Food and beverage sales in Father Luke's Room help support this popular lecture series.
Seating is limited and RSVP is required.
7:00 pm (Doors open at 5:30 pm)