12.07.19




8:00 am - 3:00 pm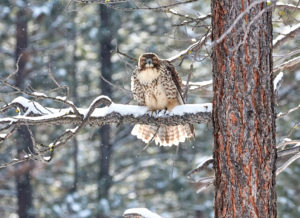 Join a Museum curator to view raptors in Central Oregon. Visit the Fort Rock area to observe the natural behaviors of raptors including golden eagles, ferruginous hawks, prairie falcons, merlins and more. Transportation provided. Weather permitting.
$50, Members receive 20% discount

The following Refund Policy is in effect for the High Desert Museum. For Museum events and programs: no refunds, unless the Museum cancels the program or event. For more information on the policy, contact the Museum at 541-382-4754 ext. 241.