09.08.20 - 09.12.20




11:30 am - 12:00 pm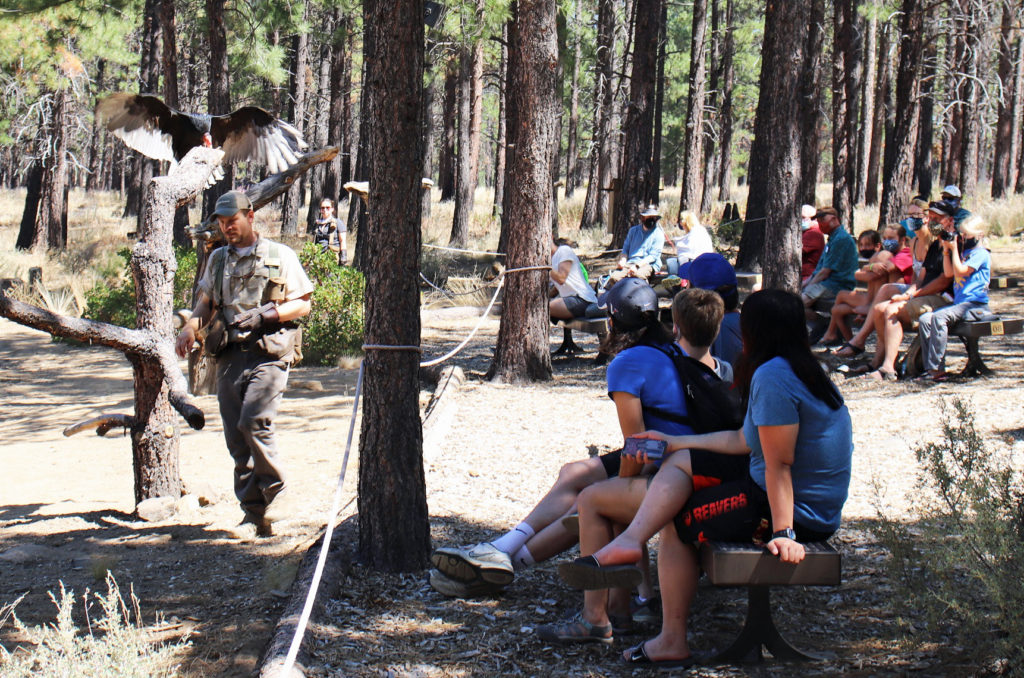 Our popular outdoor flight program Raptors of the Desert Sky is back! The program runs Tuesday through Saturday. To ensure physical distancing, space is very limited! Tickets are first come, first served. We strongly recommend purchasing timed entry tickets for 9:00 am and securing your Raptors of the Desert Sky tickets when you arrive at Admissions.
Click here to purchase your Museum admission tickets today!
Watch as hawks, owls, falcons and even a turkey vulture fly, quite literally, right overhead. Listen to the stories of these birds as a Museum curator narrates the action and introduces the hunting strategies and natural behaviors of these spectacular birds of prey. It's a 15-minute walk from Admissions to the trail entrance just north of the Miller Family Ranch. The trail to the flight area may be difficult for strollers and wheelchairs.
A Museum staff member will meet the group at this trail entrance, collect tickets and explain about the flight show. It's another 400 yards to the clearing where the flight program takes place; seating is limited. The gate closes at 11:15 am and there is no late entry to ensure the welfare of the birds.
Members $3, Non-members $5, plus admission.
Children ages 2 and younger are free.
Made possible by