09.11.19




6:00 pm - 7:00 pm
In this lecture, Emma Marris, a Klamath Falls-based environmental author and journalist, will tell the story of Upper Klamath Lake and the Klamath River, a water system set to see big changes in the coming decades including dam removal, climate change and changing management philosophies. She will use the Klamath Basin to tell a broader story about the best possible future for water in the American West, imagining a 2050 where people inhabit their landscapes thoughtfully, creatively and more than sustainably—where flourishing increases over time.
6:00 pm – 7:00 pm, doors at 5:00 pm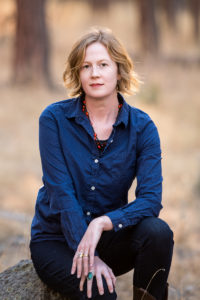 No-host bar
Café open 5:00 pm – 6:00 pm
$7, Members receive 20% discount


In partnership with Deschutes River Conservancy
The following Refund Policy is in effect for the High Desert Museum. For Museum events and programs: no refunds, unless the Museum cancels the program or event. For more information on the policy, contact the Museum at 541-382-4754 ext. 241.