05.18.19




7:00 am - 2:00 pm
This event is sold out. If you would like to be put on the waiting list, please complete the form below. In the event of a cancellation, we will contact you. Thank you!
Explore the great migration of the Swainson's hawk as they return to Central Oregon from their wintering grounds in South America. Their arrival is timed with the emergence of Belding's ground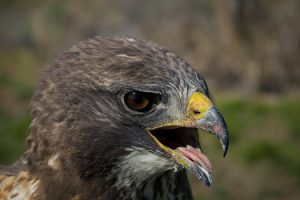 squirrels from hibernation. Join a wildlife curator for this trip to Fort Rock for a comprehensive look at this important predator-prey relationship and how humans can cause it to become unbalanced.
7:00 am — 2:00 pm
$50, Members receive 20% discount
The following Refund Policy is in effect for the High Desert Museum. For Museum events and programs: no refunds, unless the Museum cancels the program or event. For more information on the policy, contact the Museum at 541-382-4754 ext. 241.