04.10.20




9:00 am - 3:00 pm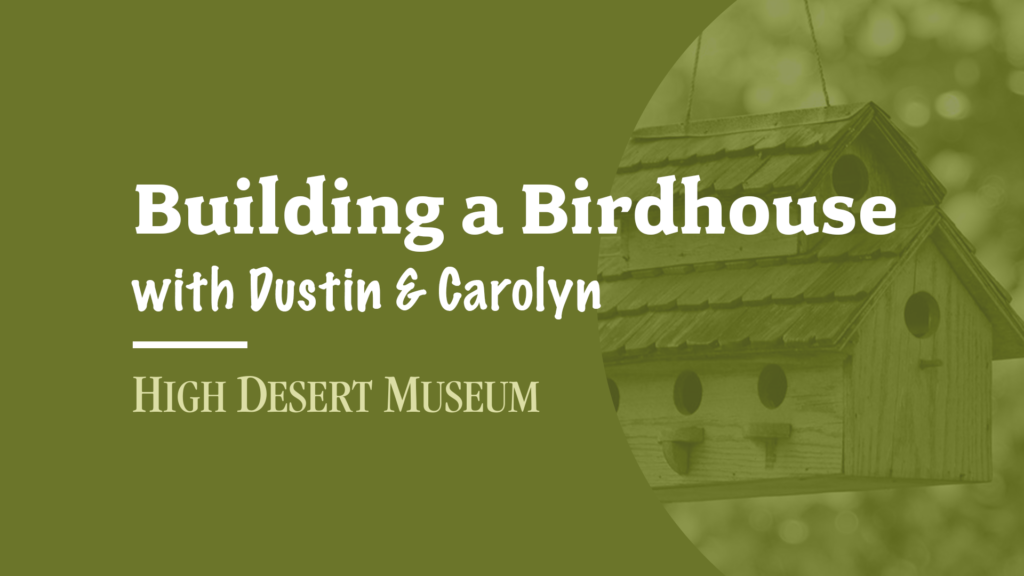 Have you heard the songbirds as they return to our neighborhoods? Are you a High Desert Museum Member? Join us for our first Members-only event – Virtual Workshop: Building a Birdhouse! Learn about native backyard birds and how you can encourage them to nest on your property.
If you are a Museum Member and interested in this activity, be one of the first 10 Members to register here for a set of free birdhouse-building supplies. Be ready to make a trip to the Museum to pick up your supplies on Friday, April 10 between 9:00 am and 3:00 pm.
In the video instructions coming to you on Saturday, April 11, you'll be guided by our very own Chief Exhibit Preparator Dustin and Curator of Education Carolyn. Once your birdhouse is built and placed on your property, become a citizen scientist using Nest Watch.
Even if you don't get the supplies from the Museum, Members can still receive the video and follow along at home!