09.22.22




5:30 pm - 8:00 pm
This program is sold out. There are no seats available.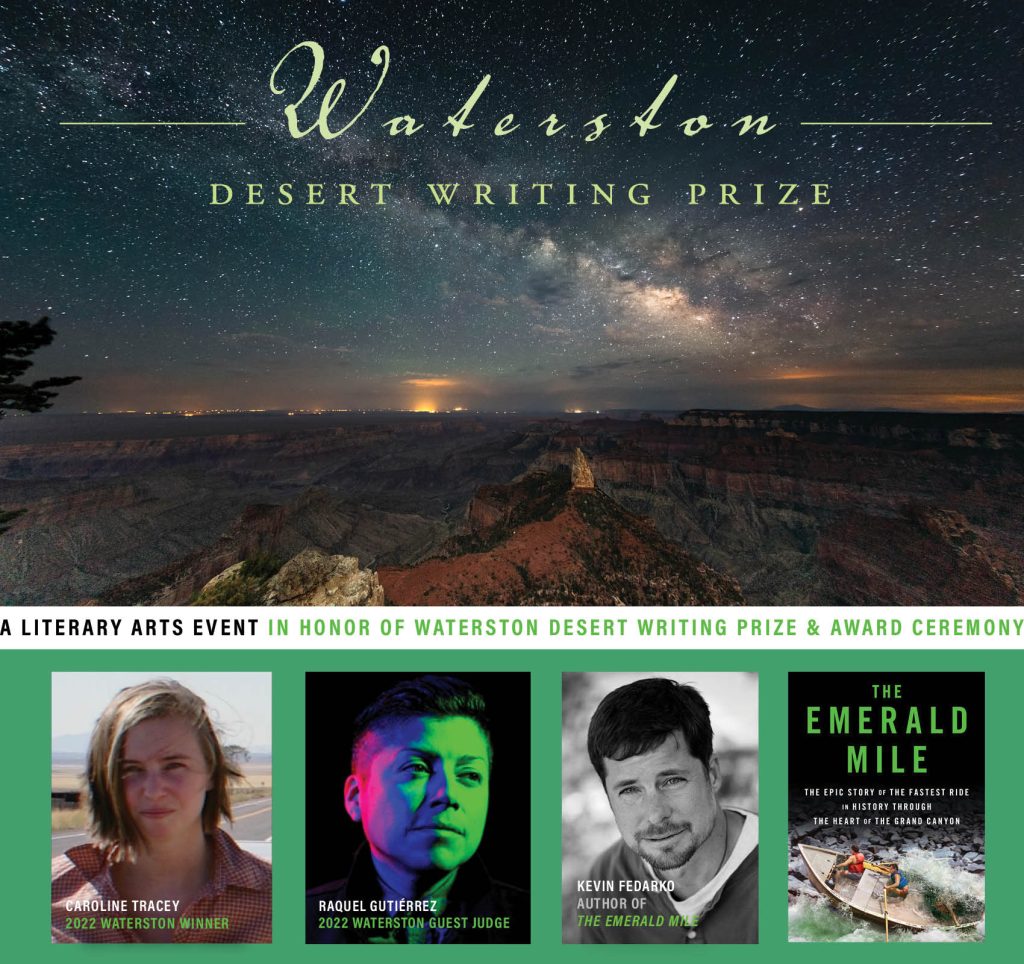 Waterston Desert Writing Prize Award Ceremony
Featuring Author Kevin Fedarko
Join us for an evening of literary excellence. Kevin Fedarko, author of The Emerald Mile: The Epic Story of the Fastest Ride In History Through the Heart of the Grand Canyon, will speak about his current project in the Grand Canyon and his odyssey of nearly 800 miles, almost none of which involved a trail. Author Raquel Gutiérrez, the 2022 Waterson Guest Judge, will award this year's Prize winner. And Caroline Tracey, winner of the 2022 Prize, will read from her submission "SALT LAKES."
5:30 pm – 6:30 pm – Reception in Rimrock Café
6:30 pm – 8:00 pm – Program
Reception made possible by

With support from

The following Refund Policy is in effect for the High Desert Museum. For Museum events and programs: no refunds, unless the Museum cancels the program or event. For more information on the policy, contact the Museum at 541-382-4754 ext. 241.