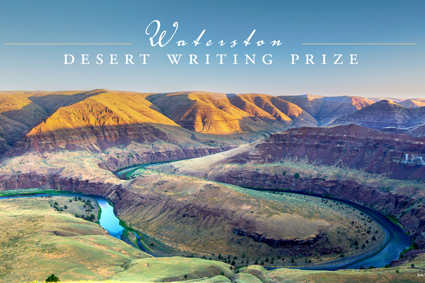 The High Desert Museum begins accepting submissions for the 2023 Waterston Desert Writing Prize. The Prize honors creative nonfiction that illustrates artistic excellence, sensitivity to place and desert literacy, with the desert as both subject and setting. The submission deadline is May 1, 2023. The Prize winner will receive a $3,000 cash award and a reading and reception at the Museum!
Learn more about guidelines and details. Emerging, mid-career and established nonfiction writers are invited to apply. 
The mission of the Waterston Desert Writing Prize is to strengthen and support the literary arts and humanities in the High Desert region through recognition of literary excellence in nonfiction writing about desert landscapes, through community interaction with the winning authors of the annual prize, and presentations and programs that take place in association with the prize.