Registering for events and programs on the High Desert Museum Payment Portal
Step One:
Click the word "Events" on the top navigation bar of the Museum website.

Step Two:
Click on the event or program you are interested in attending.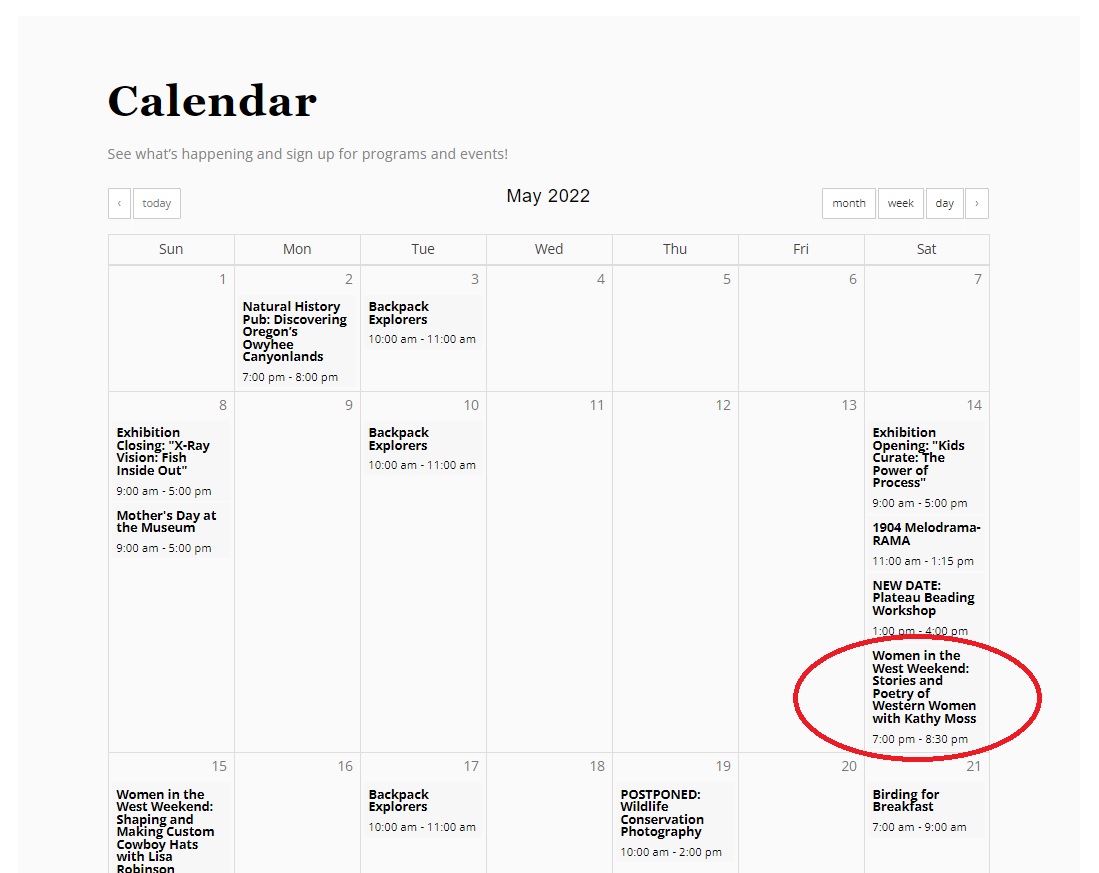 Step Three:
Click on the RSVP or registration button.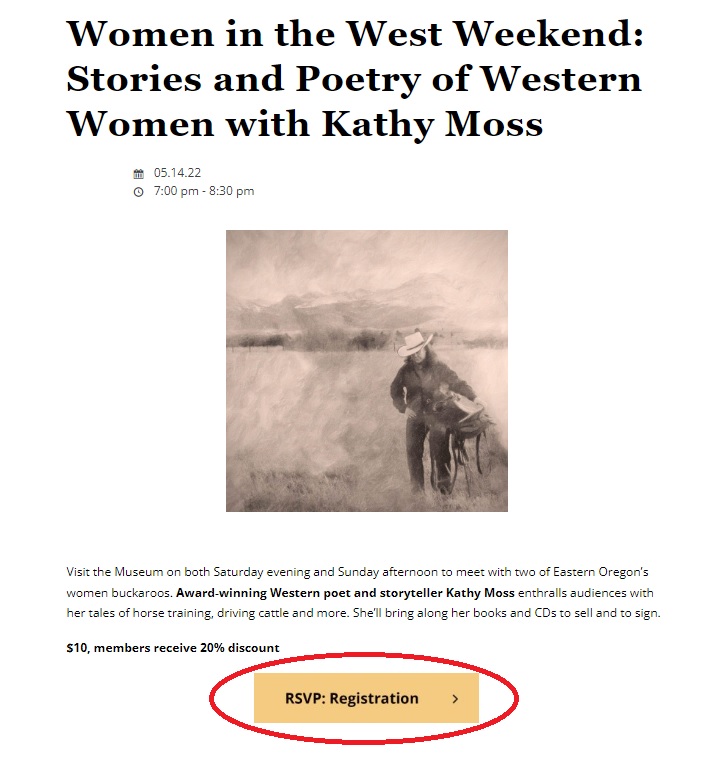 Step Four:
If this is your first time registering for a paid program or event, select "Register" in the upper right-hand corner of your screen. If you have already registered, skip to Step 6.

Step Five:
Fill in the form with your contact information and create your password.
To ensure your payment portal account links to your membership record in our database, please use the name of only one of the listed members on your membership. If the name or contact information entered here is different from what we have on record, our system will not recognize you as a member and your discount will not be applied.
If your contact information has changed since you joined the Museum, please call Member Relations Manager Brian Hoover at 541-382-4754 ext. 244 (Saturday-Wednesday) or the Admissions desk at 541-382-4754 ext. 271 (Thursday-Friday).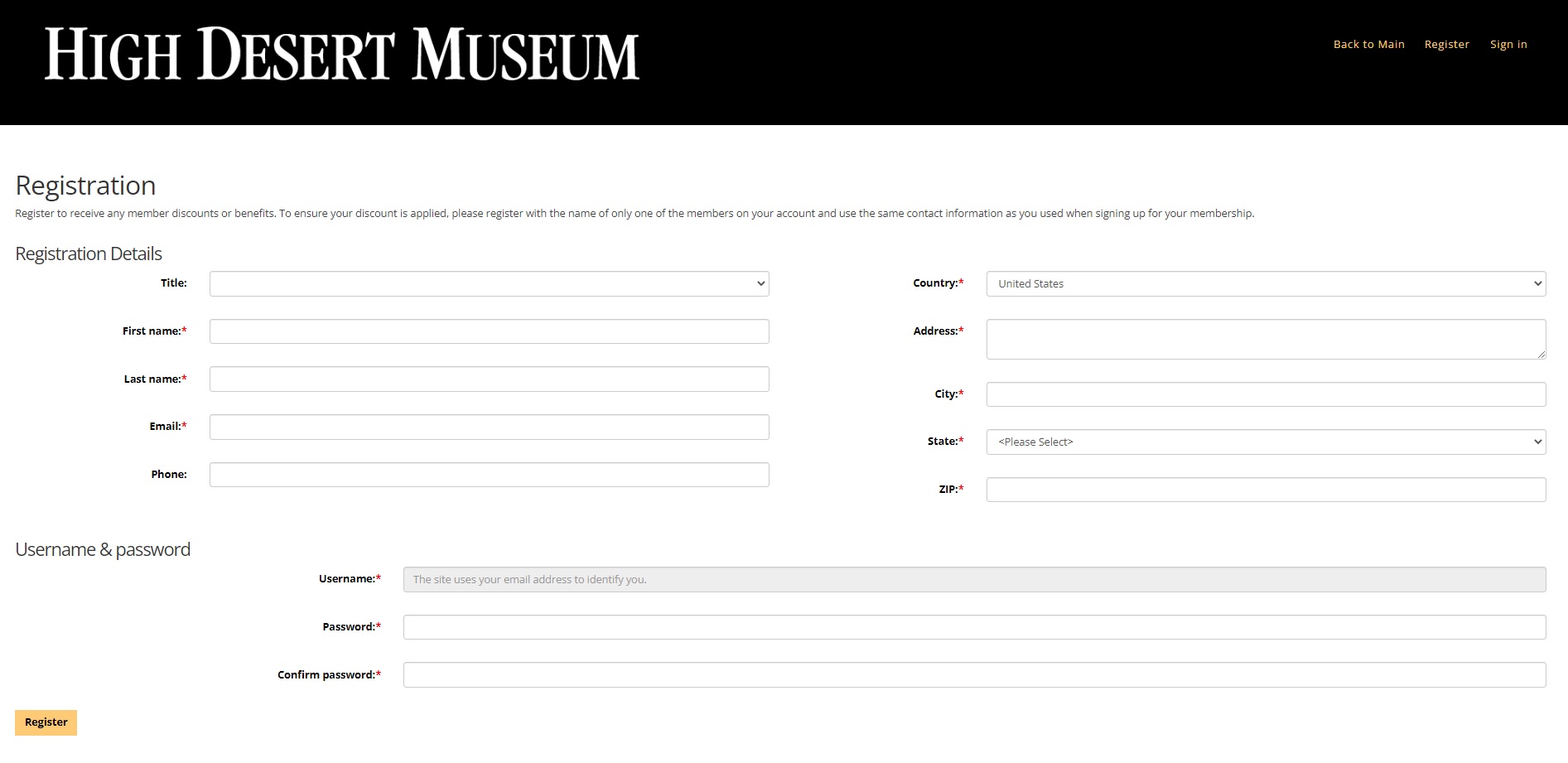 Step Six:
If you have already registered for the payment portal and have an account on our website, click "Sign In" in the upper right-hand corner.

Step Seven:
Use your email address and password to log in.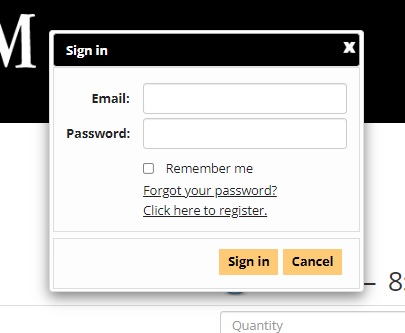 Step Eight:
Select the quantity of tickets you wish to purchase and click "Add to cart."

Step Nine:
Fill in the form for the program or event registration. Some of this information may auto-populate.

Step Ten:
You should see your membership discount automatically appear.
If your discount does not appear, please call the Museum before finishing your transaction. If you need to register ASAP, please call the Admissions desk to RSVP over the phone at 541-382-4754 ext. 271.

Step Eleven:
If you are registering for more than one program or event, click "Continue Shopping" on the right-hand side of the page to return to the calendar, select the next program or event and complete the previous steps to add it to your cart. 
Once you've added any desired events to your cart, click "Check out" in the bottom left-hand corner to proceed to the payment screen.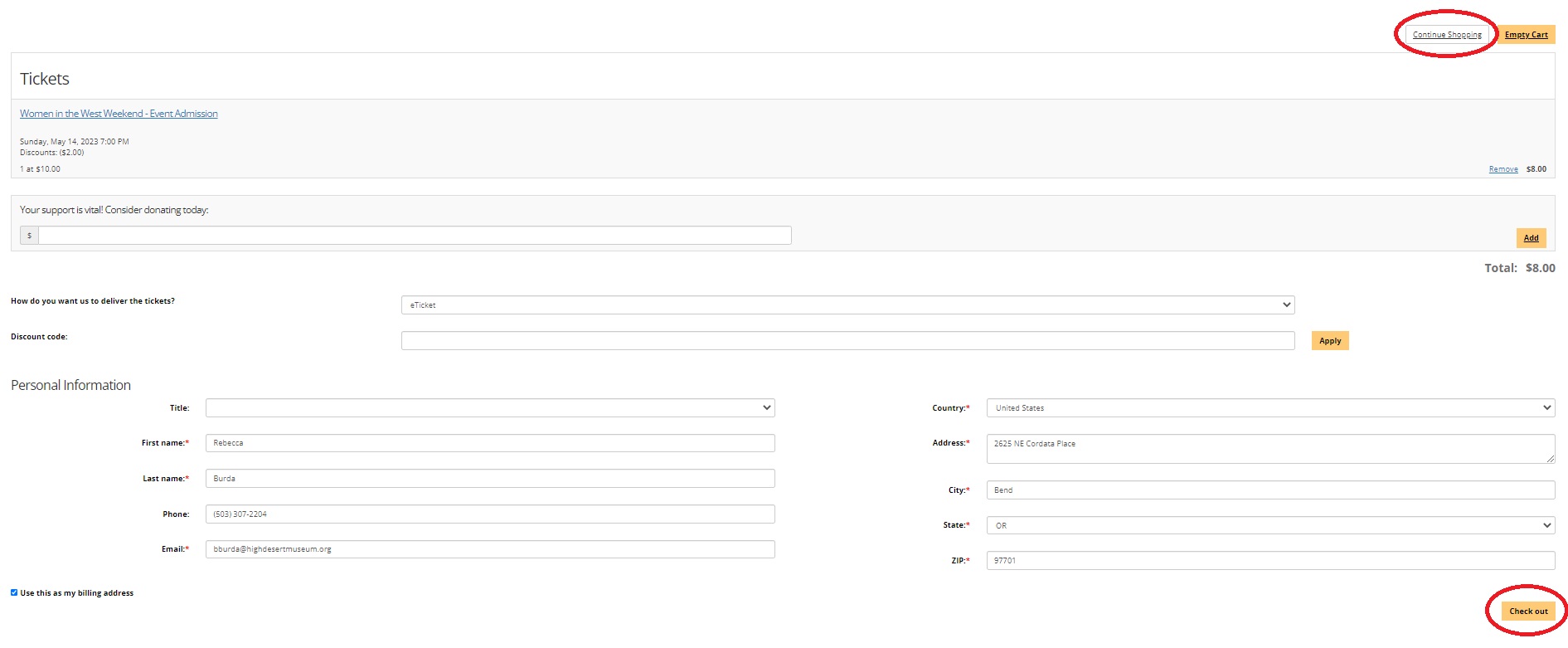 Step Twelve:
Fill in your payment information and click "Complete payment" to finish the purchase and reserve your tickets. A confirmation email should come to your inbox shortly.