Please join Executive Director Dana Whitelaw, Ph.D., and the Board of Trustees of the High Desert Museum for an exclusive donor event.

Wednesday, May 10, 2023
Reception at 5:45 pm
Program begins at 6:15 pm
Program includes a panel discussion and the screening of the 78-minute film.
Complimentary hors d'oeuvres, beer and wine.
Space is limited. Please RSVP by May 3.
Join us for a special screening of the new documentary film "Space, Hope & Charity," which shares the story of a young woman from rural Oregon whose dream of becoming a NASA astrophysicist is nearly derailed when she suffers a devastating tragedy. The film, directed and produced by Bend filmmaker Sandy Cummings, celebrates students engaging in STEM fields and the resilience one can achieve by exploring far-off galaxies and finding human connection on Earth.
In addition, Sandy Cummings, film subject and astrophysicist Charity Woodrum, and director of the University of Oregon's Pine Mountain Observatory Scott Fisher, Ph.D., will participate in a panel discussion.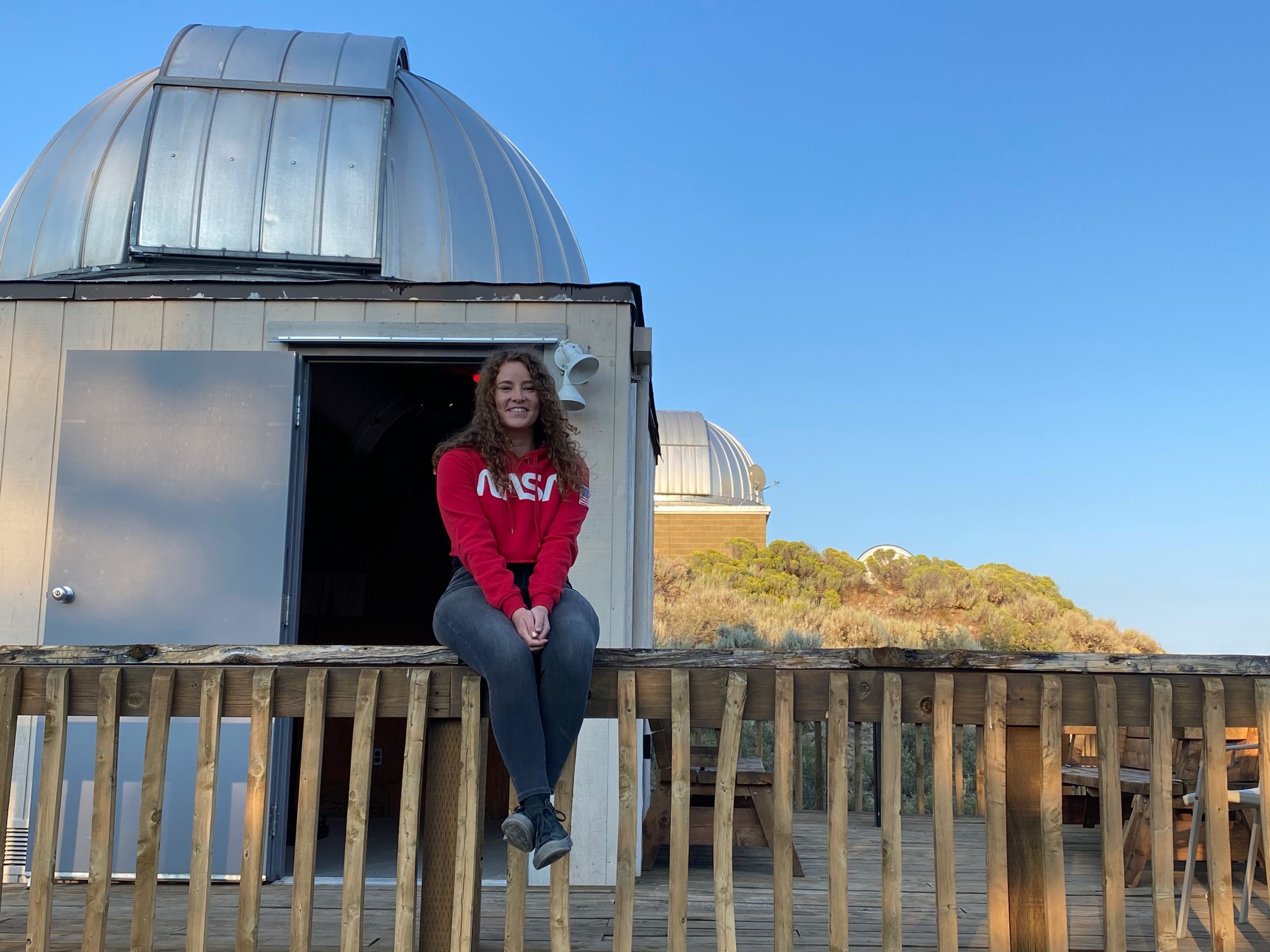 Photo of Charity Woodrum.