Waterston Desert Writing Prize
A Desert Conversation – Past Judges and Panelists
The goal of "A Desert Conversation" is to increase the general public's awareness of the role deserts play in the natural world and in human endeavors. The program for "A Desert Conversation" features a moderator and noted authors as panelists offering their observations and perspectives on desert issues posed by the moderator, as well as of their choosing.
​***
2019: Guest panelists for the 2019 "Conversation" were Oregon Poet Laureate Kim Stafford, noted Western historian, author and founder/chair of the Board of the Center of the American West at the University of Colorado Patty Limerick and desert writer Bruce Berger.
​2018: Guest panelists for the 2018 "Conversation" were poet Charles Goodrich, fluvial geologist and author Rebecca Lawton, soil scientist and artist Dr. Jay Stratton Noller and film maker Richard Wilhelm. The moderator was Adam Davis, executive director, Oregon Humanities.
2017: The  guests for the 2017 "Conversation" were Kathleen Dean Moore, renowned author, environmental advocate and past Distinguished Professor of Philosophy at Oregon State, and John Calderazzo, writer, Professor Emeritus and celebrated creative nonfiction teacher at Colorado State University.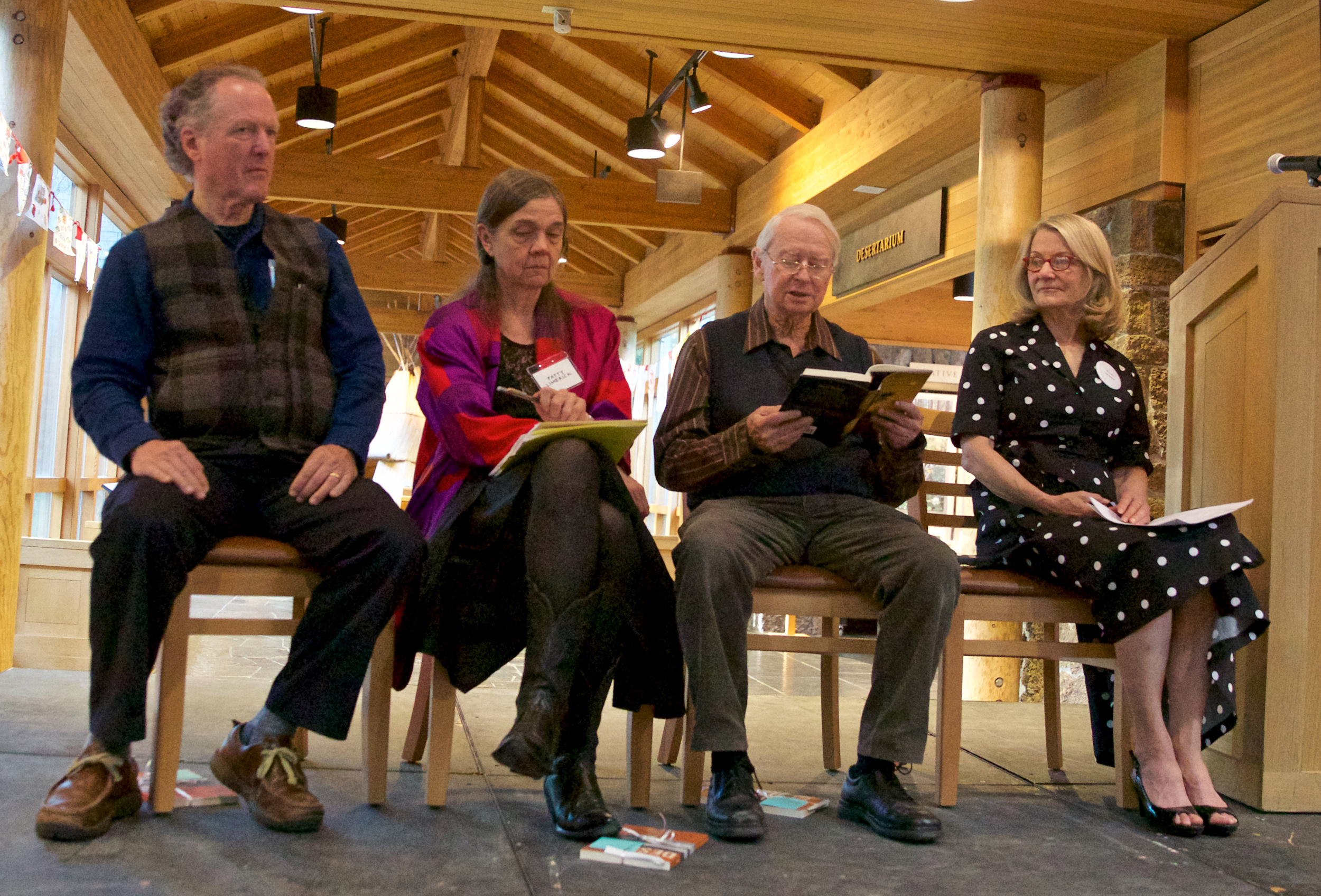 Ellen Waterston moderates 2019 panel with Kim Stafford, Patty Limerick and Bruce Berger (reading).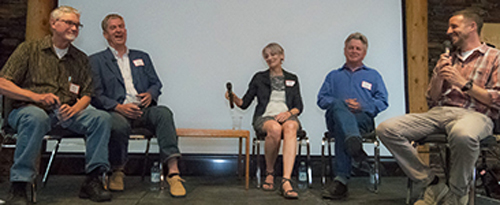 2018 panel with Charles Goodrich, Jay Stratton Noller, Rebecca Lawton and Richard Wilhelm with moderator Adam Davis.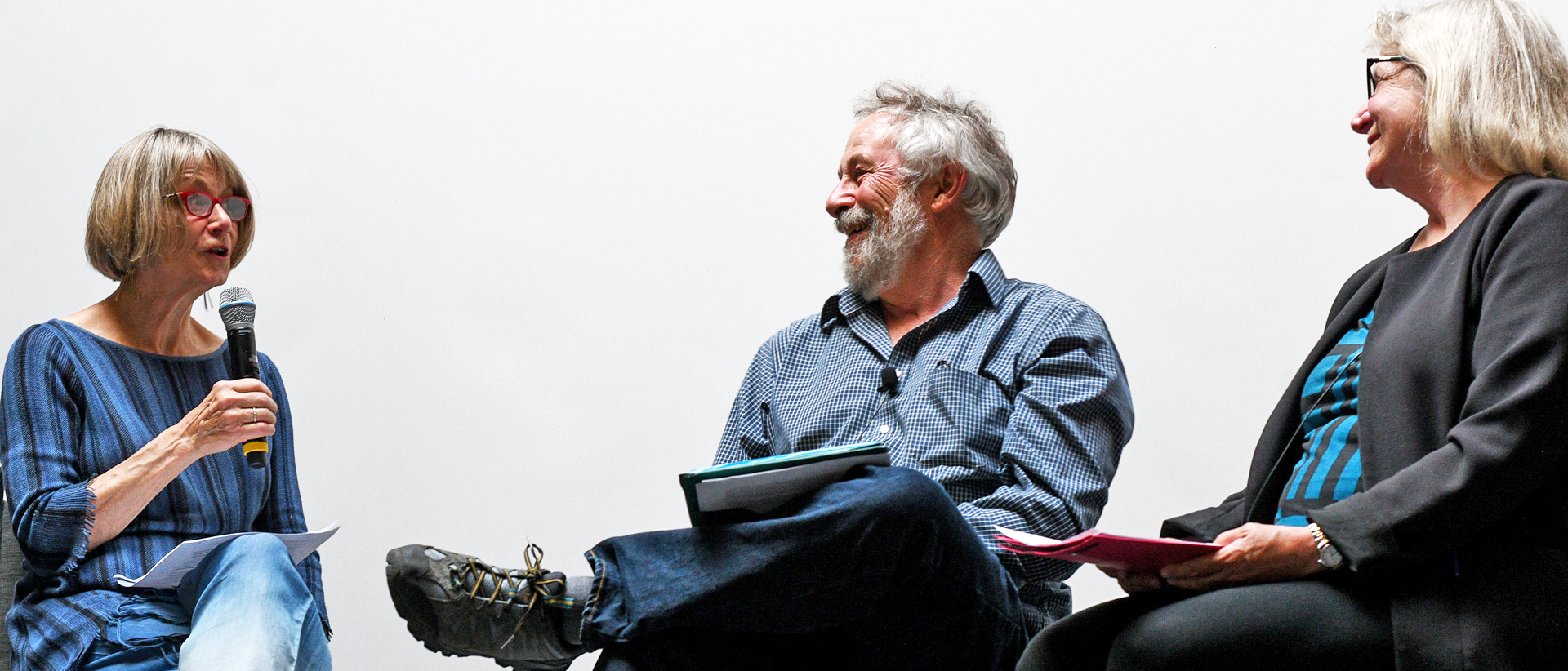 Ellen Waterston moderates 2017 panel with Kathleen Dean Moore and John Calderazzo.