Miller Family Ranch
The history of local homesteaders becomes a vivid reality when you meet the characters on the Miller Ranch.
The year is 1904. Mrs. Miller, with the help of her son James Miller, maintains the cabin, barn, corral, bunkhouse, root cellar and sawmill and cares for the animals at the ranch while Mr. Miller tends cattle on the open range. During the summer months, you'll see the Millers' willow corral, wood shop, barn and her fancy French chickens clucking about.
Nearby, Bend's population is booming. Timber industry tycoon Alexander Drake is spearheading the area's development. Stockmen, buckaroos, sheep herders, timber cruisers, miners and gamblers have descended on the boomtown. You might even meet one at the ranch.
The Millers recently joined other homesteaders to buy a used sawmill from the U.S. Army. Now they can mill timber for barns, sheds, bunkhouses and other projects instead of buying cut lumber from distant mills.
Stop by and see what life was like for local homesteaders more than a hundred years ago!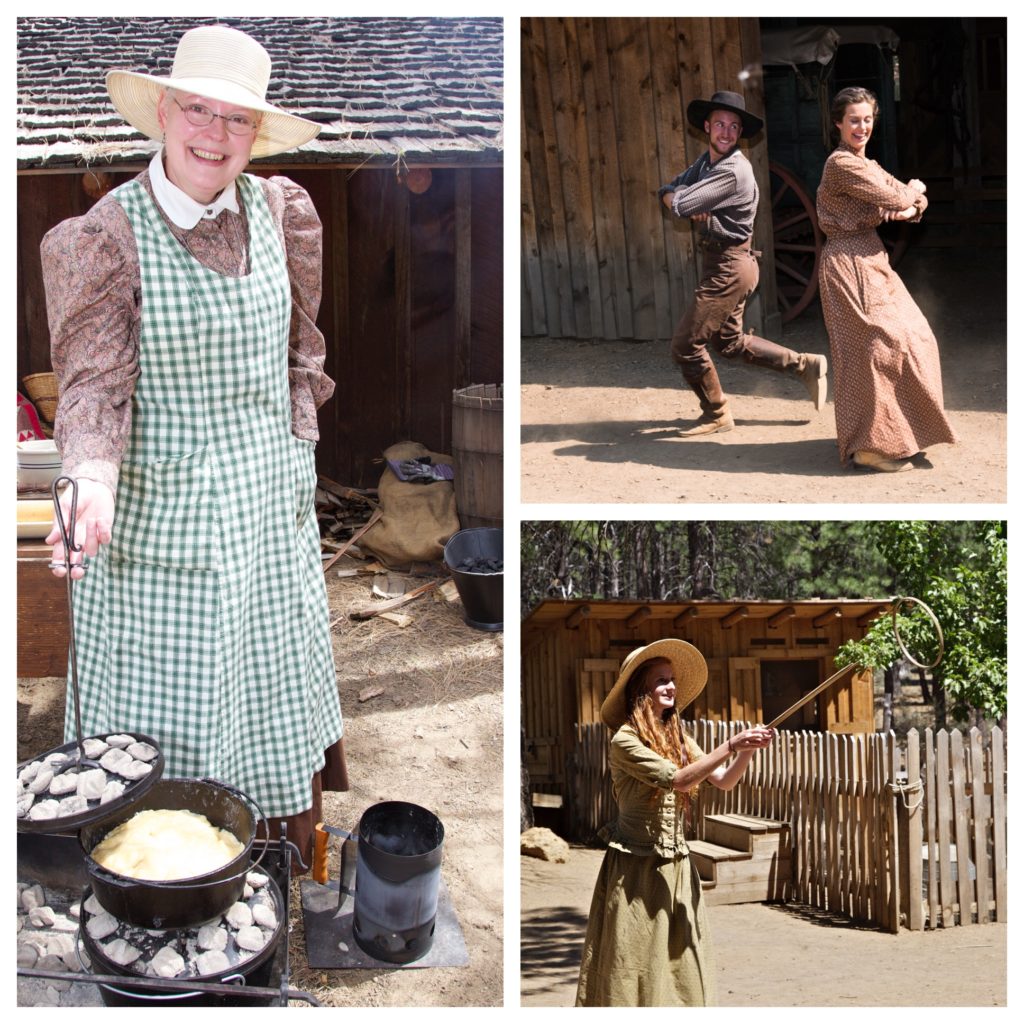 The Miller Ranch and Sawmill will be open from 11:00 am – 3:00 pm on the following dates:
Saturday, April 17 – Sunday, April 18
Sunday, April 25
Saturday, May 1 – Sunday, May 2
Heirloom Chickens
The Millers' Faverolles chickens are a heritage breed well-suited to cold and low-light climates. In 1904, Faverolles won numerous recommendations at the St. Louis World's Fair and were advertised in national magazines. The breed's distinctive feathered feet, beards and fluffy plumage ensure that they are rarely cold and continue to lay in the winter.