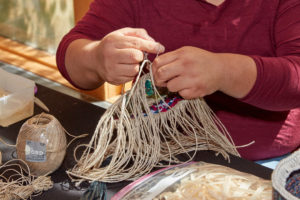 The High Desert region has rich and varied cultural and artistic traditions. These artforms range from music, silversmithing and storytelling to Indigenous basketmaking and beadwork, Mexican charro roping and quilting. In academic circles, these traditional artforms are called folklife.
Folklife is everyday knowledge, traditional art and lore passed down within communities through imitation, conversation and practice. Since the spring of 2020, Riki Saltzman, former executive director of the Oregon Folklife Network at the University of Oregon, has been working with the High Desert Museum as the folklorist to record and preserve those traditions — ones rooted in the cultural life of a community whose members share a common language, ethnic heritage, religion, occupation or geographic region.
Saltzman, in collaboration with the Oregon Folklife Network, conducts fieldwork and pours through existing records to document our region's culture keepers, including creating listening sessions with artists to preserve their stories and collect insights into the fine points of their artform. She collaborates with artists and arts and culture organizations in Central and Eastern Oregon.
The work supports a growing knowledge of folklife across the state. It also furthers the Museum's continued commitment to gathering and documenting the diverse stories of people throughout the High Desert region.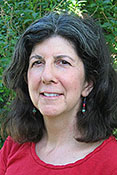 Since 1982, Saltzman has worked at private nonprofit and state agencies in nine states where she directed a range of public programs, organized conferences and curated exhibits. Saltzman earned her Ph.D. in anthropology and folklore from the University of Texas at Austin. She is the author of A Lark for the Sake of Their Country: The 1926 General Strike Volunteers in Folklore and Memory (2012, Manchester University Press) and edited the new book Pussy Hats, Politics, and Public Protest (University Press of Mississippi), which looks at the historical and cultural legacy of the 2017 Women's March.
The folklorist position is supported by a generous grant from the National Endowment for the Arts. Saltzman's appointment helps fulfill the NEA's vision of vibrant traditional art programs throughout the country.
"Our job as folklorists is to tell the stories of the culture keepers," Saltzman said. "We listen and then help them to share their traditional arts with others."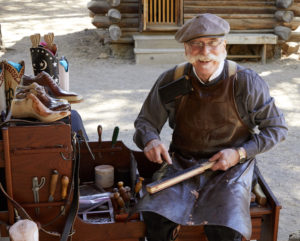 Culture keepers, often referred to as folk or traditional artists, have strong cultural ties to their art forms, which they actively practice and work to preserve and pass on through presentations, demonstrations and performances. Culture keepers also work to pass down their artforms to younger generations to ensure their preservation.
Saltzman's work with culture keepers will have a strong impact programs, exhibitions and collections at the High Desert Museum.